It was a wonderful year. The main focus of my artwork in 2019 will not be seen till 2021! I collaborated with Nicholas Dean on commission for Meow Wolf's Area15 project in Las Vegas, NV! Its locked up in a NDA till the project opens. I look forward to being able to share more.
https://meowwolf.com/articles/pragmatic-plasma-art-from-aaron-ristau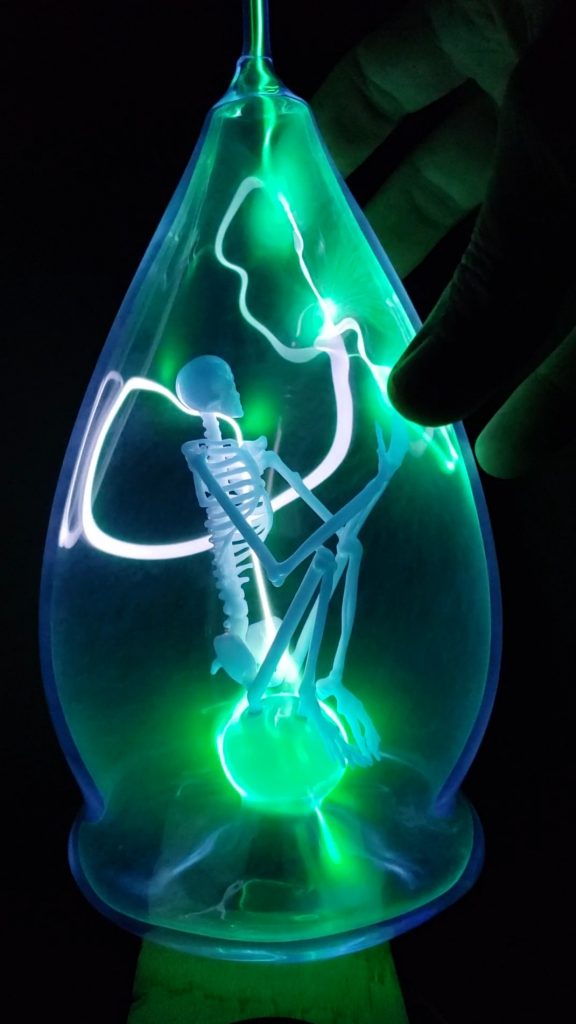 A nice Skeleton encasement collaboration with Dina Kalahar
And a hand by Dina Kalahar as well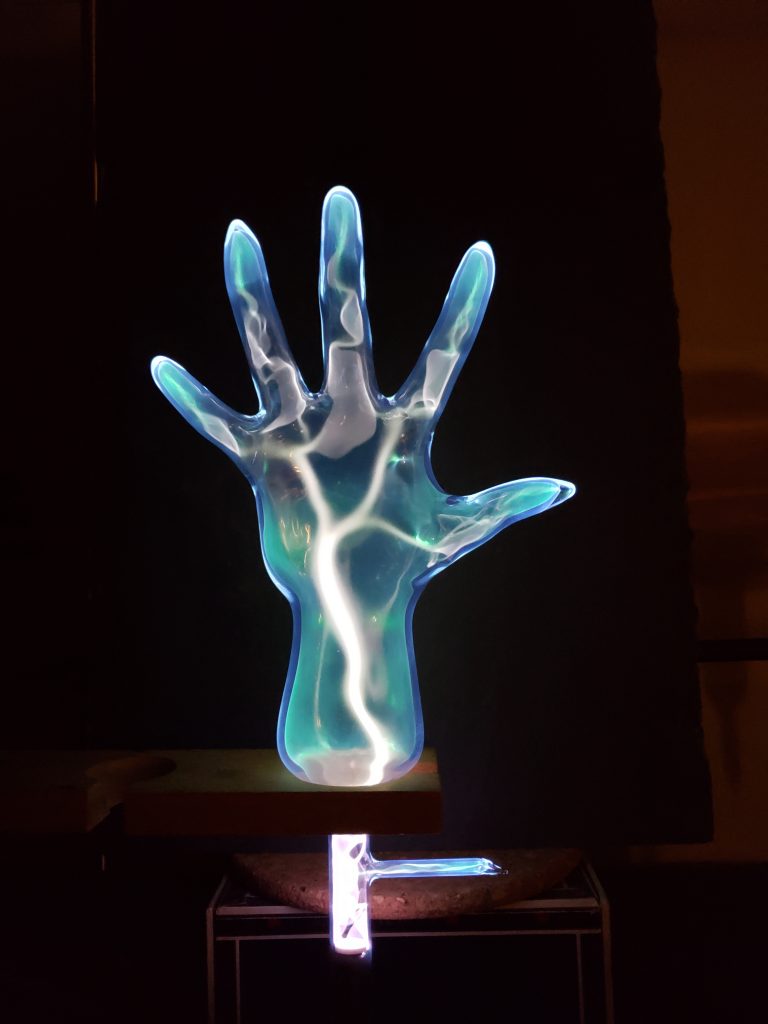 Thank you vessel fill for Dave aka Pyrodelic help making some of the vessels for the Meow wolf project
The following image and video are of a simple vessel with wonderful color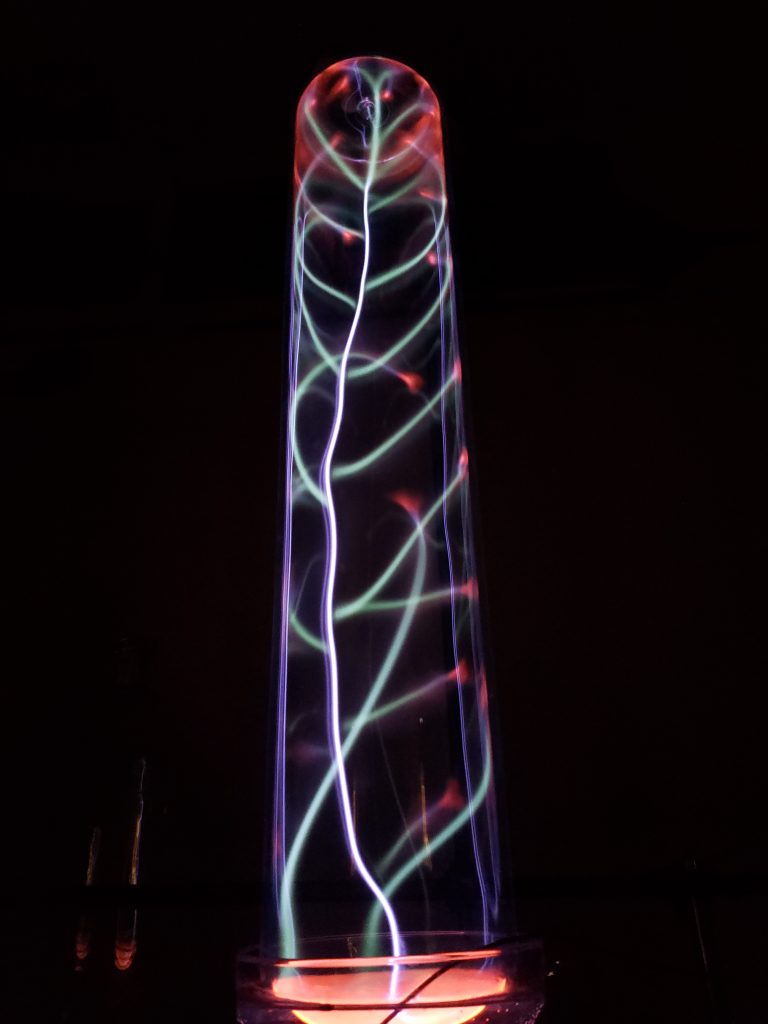 My good friend Nicholas Dean made some exceptional power supplies for the Meow Wolf project. Seen here in his wonderful glow in the dark case design. We are super excited about the success of this project!
More studio plasma playtime videos……
Sage Foster of New York made these wonderful coils for me. big thanks to her and Scott.
Spaceglass of Drake Colorado made the tube on the left. Sage made the one on the right
I got to go to the first "Plasma Parlay" taught by Bruce Suba at Nate Shaffer's Glas signshop In Raliegh N.C. ! It was a hoot!!!
I also had the distinct joy of attending the PAA plasma confrence "Photons in Focus" at Wayne Strattman's studio in Boston and Mundy Hepburn studio visit too! Epic!