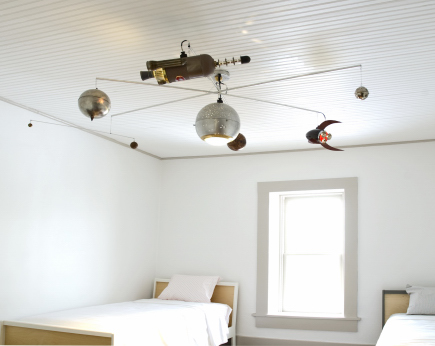 During my recent trip to the Big Bend region of Tx. I installed a commissioned sculpture I made for a child's bedroom. Some of the parts used in it's construction came from the area. I lived there from 1998- 2003. Funny to have them roll around in my studio for a decade only to have them go back to the same area I found them in. It is a great sculpture complete with custom switch plate.
During my trip I got to visit my favorite spot in Marfa, Tx.
Lineaus Lorrette's Marfa Lights and Lamps.
He has a couple of my lights in the front window. And some more in his collection.
Learn more about the Marfa lights here
Marfa is a very special gem of an art town. I go as often as I can. See you again soon my friends.